October 31st, 2020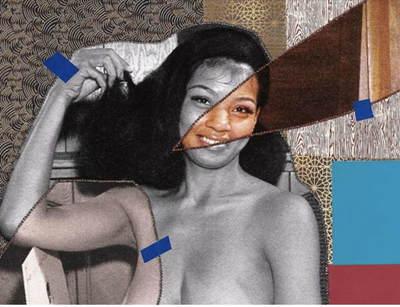 Having canceled all three of its in-person editions, Art Basel has plowed forward with online viewing rooms. The first in a series of two online viewing rooms titled "OVR:2020" was launched on Wednesday, with 100 galleries from 28 countries participating. This iteration is focused on works made in 2020. The fair is hosting emerging and established dealers for the series. It follows the cancellation of Art Basel's marquee Swiss fair that was originally scheduled for June, then rescheduled for September, and finally canceled due to coronavirus restrictions. The fair will run from September 23 to September 26.

In the pandemic era, global art fairs have been forced to adapt their online programs rapidly. Now, Art Basel is responding to digital fatigue with a new format. This online edition provides vendors a platform to showcase smaller curated exhibitions. While its run is shorter than a typical week-long fair, and while less than half the usual number of galleries are taking part in the event, the experience is overall a more intimate one, thanks to a live chat feature that allows sales personnel to respond quickly to inquiries.

Source: By ANGELICA VILLA
September 23, 2020 5:38pm

Photo caption: Mickalene Thomas, detail of Jet Blue #4, 2020.
COURTESY LÉVY GORVY
October 31st, 2020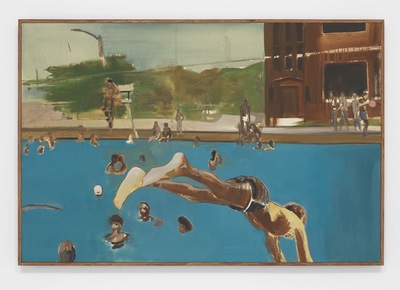 During the 1970s, a long-running legal case concerning Mark Rothko's estate dominated news in the art world. After Rothko's death by suicide in 1970, a fierce battle waged between his heirs, executors, and dealers at Marlborough Gallery. The abstract artist's death at age 66 shocked the art world and created a sudden production gap in any future market for his work. The average U.S. life expectancy in 1970 had been around 70.81 years. Rothko, a wealthy, educated, urban man, might have been demographically expected to live a lot longer.
When he died, Rothko left a stellar critical reputation, a suddenly restricted supply of 798 artworks of tremendous value, and two children with claims on his estate. Unlike later artists who have died in an untimely fashion—such as Jean-Michel Basquiat and Keith Haring, or more recently Noah Davis and Matthew Wong—Rothko's death had all the necessary factors to set off a protracted dispute that would become a symbol of the darker side of the art market. Rothko's executors were called "wrongful and indeed shocking" by the New York Court of Appeals after attempting to withhold work from the estate to their own benefit. They also attempted to restrict what Marlborough put on the market, stipulating that the gallery "could sell up to 35 paintings a year from each of two groups, pre-1947 and post-1947, for 12 years at the best price obtainable but not less than the appraised estate value."

Source: Artsy.net

By Samuel McIlhagga
Oct 29, 2020 6:01pm

Photo caption: Noah Davis, 1975 (8), 2013. © The Estate of Noah Davis. Image courtesy of the Estate of Noah Davis and David Zwirner
September 20th, 2020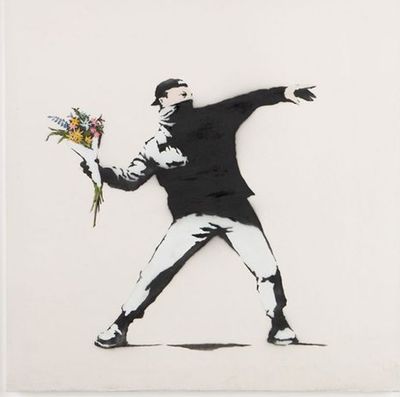 The street artist opened a pop-up shop in Croydon last year in a bid to protect his image rights, but was found to have "acted in bad faith"

Banksy has been stripped of the trademark of his famous Flower Thrower image after a panel of judges ruled he tried "to circumvent the law" by opening a pop-up shop in Croydon, south London last October in a bid to protect his intellectual property rights. The panel also said Banksy's anonymity undermined his case.

The ruling, by the European Union Intellectual Property Office earlier this week, comes after a two-year legal battle with the card company Full Colour Black, which contested Banksy's trademark rights to his own name and imagery. The legal dispute prompted Banksy to open the store, called Gross Domestic Product—"possibly the least poetic reason to ever hold an art show", the Bristol street artist said at the time.

Following advice from his lawyer, Mark Stephens, Banksy filled the shop, which never actually opened, with items "created specifically to fulfill a particular trademark category under EU law".

But Banksy and his legal team's reasoning backfired. As the judges put it: "By their own words they admit [it] was not genuine trade mark use in order to create or maintain a share of the market by commercializing goods, but only to circumvent the law." Banksy had therefore "acted in bad faith", the panel found.

Banksy first applied for an EU trademark of Flower Thrower in February 2014, 11 years after he first stenclled the image on a wall in Jerusalem in 2003. Three years later, in 2006, Flower Thrower appeared on the cover of Banksy's book, Wall and Piece, in which the artist "positively extolls the virtue of disobedience to copyright and trade mark law", the panel noted. As Banksy so succinctly put it: "copyright is for losers". The artist also encouraged others to download his works for "amusement and activism", but not for profit, according to webpages from 2010 and 2011 recovered by the panel.

Source: Anny Shaw

17th September 2020
September 20th, 2020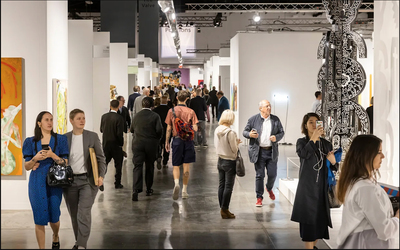 The next edition of Art Basel in Miami Beach will take place from December 2 to December 5, 2021, with preview days on December 1 and December 2, 2021.

Given the ongoing impact of the pandemic, which spans from South Florida to other parts of the country and the world, limitations and uncertainty about the staging of large-scale events, international travel restrictions and bans, as well as quarantine regulations within the United States and internationally, Art Basel has no other option but to cancel the 2020 edition of Art Basel in Miami Beach. Art Basel in Miami Beach was scheduled to take place from December 3 to December 6, 2020 at the Miami Beach Convention Center.
August 24th, 2020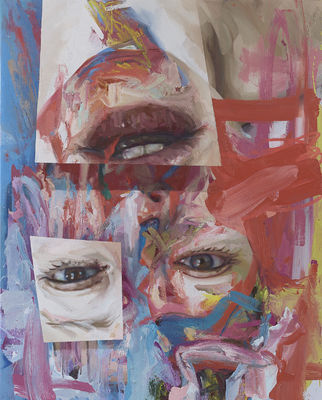 The pandemic has forced the art market to move online—an area that prognosticators have long said had potential for dealers and auction houses. Total online sales reached an estimated $4.82 billion in the first half of 2020, up 4 percent from the same period last year, according to a Hiscox Online Art Trade Report released in July.
January 9th, 2020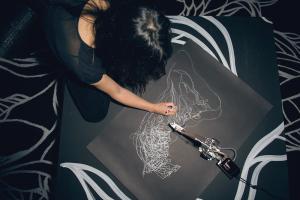 Like it or not, we are all computer nerds now. All aspects of our lives are driven by computation and algorithms: how we learn, work, play, even date. Given this situation, one could argue that generative art—work created at least in part with autonomous, automated systems—is the art that best reflects our time.

Generative art was initially rejected by the cultural establishment as the domain of computer scientists and mathematicians. Grace Hertlein says a colleague called her a "whore" and a "traitor" for her use of the computer as an art-making tool in the late 1960s.¹ In a 1970 New York Times review, critic John Canada compared a display of computer art he saw at a convention to "popular sideshows" and "circuses."² But recent years have seen a spike in institutional interest in generative art, as evidenced by a number of museum shows.³ Perhaps this embrace is linked to the increased accessibility of technology, as computers and network connections have become commonplace in homes in the last two decades.


April 21st, 2019
As I reflect on the state of our affairs these Easter – Passover times, I believe we need to join hands, educate and be more proactive about our Future and the Future of our Planet.

I invite Everyone to join and or visit Earthday.org to see what can we do, where can we help or contribute to this Great cause on behalf of our future generations.

Source: EarthDay.org


January 3rd, 2019
By Andrew Russeth POSTED 01/02/19 2:07 pm

In Washington, D.C.'s museum world, 2019 is beginning with a whimper.

As the partial shutdown of the federal government enters its second full week, all Smithsonian museums and many other agencies in D.C. and beyond have shuttered for lack of funds, or are getting ready to close for an indefinite period. Among those closed on Wednesday were the Hirshhorn Museum and Sculpture Garden, the National Air and Space Museum, and the National Zoo in Washington, D.C.; the National Museum of the American Indian in D.C. and New York; and the Cooper Hewitt Smithsonian Design Museum in New York.

The National Gallery of Art, which is not part of the Smithsonian but receives significant government funding, was open, but if legislation is not passed to provide funding by midnight tonight, it will also close Thursday, according to a press representative. [Update, January 3: The NGA closed on Thursday.]

The shutdown began at midnight on December 22, but some cultural institutions were able to keep operating by cobbling together unspent funds that have now run out. (The National Endowment for the Arts and the National Endowment for the Humanities, by way of contrast, ceased operations immediately.)

The shutdown is the result of lawmakers leaving town for the holidays without passing a budget that President Trump said he would be willing to sign. The President has insisted on $5 billion being allocated for a wall along the U.S-Mexico border and said last month that he would be "proud to shut down the government" if his demands were not met. (Since then, he has blamed Democrats for the closure.)

While museums lie dormant and their workers go unpaid, clocks are ticking on the run of temporary exhibitions. At the Hirshhorn, a show of recent paintings by the Irish-American painter Sean Scully is set to end February 3. Asked on Wednesday about the federal paralysis, Scully said in an email via his gallery Cheim & Read, "The Hirshhorn is a government museum, so it necessarily follows that if there's a government shutdown, the Hirshhorn will be shut. The bigger question is, why do we have the government we have? And what is it doing to the dignity of America?"

Copyright 2019, Art Media ARTNEWS, llc. 110 Greene Street, 2nd Fl., New York, N.Y. 10012. All rights reserved.

Complete article at:
http://www.artnews.com/2019/01/02/shameful-u-s-government-shutdown-forces-museums-shutter-artists-respond/