June 18th, 2017
For a Collection of Apparel, Rafael creates new stylish designs that fit the clothing line as Art to Wear – Fun – Modern – Young & and for the whole family. Whether athletic clothes to exercise into to all around apparel.
Available in different sizes and colors.

Available at Online Stores
https://RafaelSalazar.com
March 4th, 2017
As the global ultra-rich snap up trophy artworks and build collections scattered around many homes and storage facilities, art services are becoming an increasingly important part of wealth professionals' offering to help these collectors manage their financial lives.

A Thursday panel at Deloitte's U.S. Art & Finance Conference at The Armory Show featured five art and finance professionals discussing the evolving relationship between art and financial services.

It launched with Philip Hoffman, founder, and CEO of The Fine Art Group, harking back 18 years to when he was planning the launch of his art investment fund, The Fine Art Fund. Hoffman recalled how at the time, "everyone said it was very crude" to approach art as an asset class, since "art was about passion." Fast-forward 18 years and now everyone's doing it, he said, ticking off the names of banks with art services departments.

Artsy Editorial
By Anna Louie Sussman
January 7th, 2017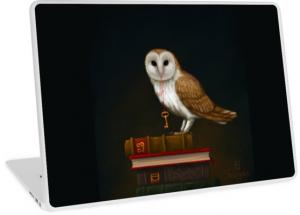 I would like to share with You all this article I received written by Josh at RedBubble.com.
Because I think it is of extreme importance to all of Us artists who post and share our Artworks thru Social Media. Hope You enjoy and find useful.

"Key to Knowledge" by Artist Shizayats. Source: RedBubble.com - Blog
December 30th, 2016

I would like to wish the Family at Fine Art America a Happy New Year 2017.

May the New Year bring You and Yours Happiness, Health, and Success this coming 2017.

I am trying the New App at Shopify and want to invite You for a visit. RafaelSalazar.myshopify.com/ Click For More Information to view it.

Try it, perhaps it gives you ideas or you have some for me.
Either way, it is a great option to have... Could be very Succesful. Definitely, prepare Us for the future.
December 19th, 2016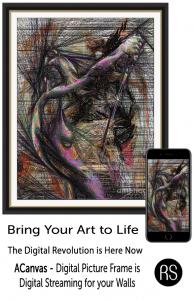 The Digital Revolution is Here Now –
ACanvas – Digital Picture Frame is Digital Streaming for your Walls.

The Acanvas digital picture frame is a large-format digital picture frame which hangs on a wall and allows You to stream your Artwork images to the frame using a mobile app.

The owner of the picture frame pays a monthly subscription fee for unlimited access to the images. Think of Acanvas as "Netflix for Art".

The Acanvas is controlled using a mobile app on an iPhone or an Android phone.

Interested in this Brand new Technology please visit me at RafaelSalazar.com


November 27th, 2016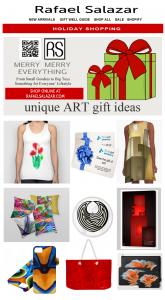 Give the Gift of Art this Holiday Season - Visit RafaelSalazar.com Online Stores for all kinds of Great Discounts.
Visit the different shops where you can find the Special Savings i.e

20% OFF + Free Shipping on Everything

25% OFF iPhone and Samsung cases. 20% off everything else. Use GOGIFTGO

#CyberMonday Sale - All Tees Just $14*

Black Friday 30% OFF Sitewide for the Next 27hrs 22min 52sec CODE BFSAVINGS

#CyberMonday Exclusive 20% OFF Framed Prints CODE CYBER

Super Weekend Up to 65% OFF - 20% OFF Sitewide CODE BLACKFRISAVE

August 11th, 2016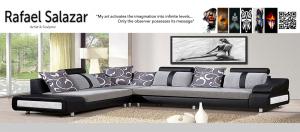 Born in Cali, Colombia. South America in 1944.Barranquilla was where he first got introduced to the world of arts; assisting different schools including Bellas Artes with some of the most renowned Colombian artists during the La Cueva years.
Rafael Salazar ~
Artist and Sculptor
from Colombia, South America
He owned an Art Gallery in Sunny Isles Boulevard, where he taught young artists recently graduated from Gainesville University:

"The Art of finding the Inner Artist within you".

An introspection of the artist's own mental and emotional processes when defining which type of Art most sincerely reflects his or her artistic personality.

~ Rafael defies the assumption of his medium employing techniques to push his images toward abstraction.~

Nowadays, he is dedicated to painting producing a vast array of creations where his imagination has no boundaries.

Please visit his brand new blog with News about the Art Wold - Art Market News and Trends and New Collection by Rafael Salazar.

Website: http://RafaelSalazar.com
Facebook: https://www.facebook.com/rafael.salazar.9615566
Pinterest: https://www.pinterest.com/rafaelsalazar/
Twitter: https://Twitter.com/Rafael_SalazarS

About.Me:https://about.me/rafael_salazars
Behance: https://www.behance.net/rafaelsalazar
Blogger: http://rafael-salazar.blogspot.com/
Google+: https://plus.google.com/1067843354897...4273/posts
Instagram: https://instagram.com/rafael_salazars/
LinkedIn:https://www.linkedin.com/pub/rafael-s...84/953/320
StumbleUpon:http://www.stumbleupon.com/stumbler/rafaelesalazar
Tumbler:http://rafael-salazar.tumblr.com/
Wordpress: https://rafaelesalazar.wordpress.com/

"Together We Grow Stronger"

Thank You
August 7th, 2016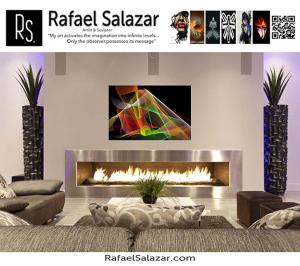 Happy Camper! My Primary Domain RafaelSalazar.com now Resides Permanently at Fine Art America/Pixels.

This move has improved the 'Handle on my Artwork Inventory',

I highly recommend it to Everyone. "Consolidate and Concentrate" all your Energy in Producing Top of the Line Artworks to suit all Lifestyles - Art Lovers - Art Collectors - Interior Decorators - Interior Designers and the public in general.

Something for Everyone!!!

Hope you Enjoy the Visit and come by often, as I am always producing new Series of things that catch my attention or are Fun to Look at!

Appreciate your valued Following on Social Media. "Together We Grow Stronger"


June 25th, 2016

This is a preview of my new Collection of 2016 paintings that range from Abstracts, Geometrics, Portraits, 3D Sculpture, Into the Future to Abstract Flowers Series with a wild Twist.

As I like to Push the Envelope in my Art I would like to introduce these new Collections which I hope you will enjoy as much as I creating them.


January 21st, 2016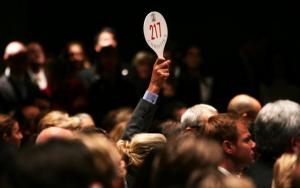 Is the art market bubble about to burst?
Photo: Spencer Platt via thefakefootball.com
A recent study published in the Journal of Empirical Finance from the University of Luxembourg predicts that the seemingly ever-growing art market bubble is about to burst.

Roman Kräussl, Thorsten Lehnert, and Nicolas Martelin from the Luxembourg School of Finance applied a new statistical method of detecting bubbles to over one million auction records from 1970 to 2014, focusing their research on the Impressionist and modern, post-war and contemporary, American, and Old Masters sectors of the market.

Source: ArtNet News