October 13th, 2015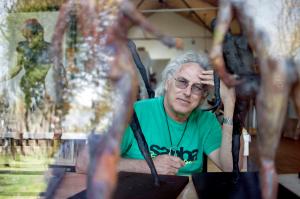 The artist Eric Fischl remembers the time a friend waved a catalog at him to alert him that one of his paintings was up for auction for six figures in London. In reality, the work was a fake, but so convincing, Mr. Fischl said, "I thought I was losing my mind."

Brushes with forgery like that one two decades ago, and concerns about his legacy and estate, prompted Mr. Fischl to appear in London on Monday to vouch for a new authentication system that would let artists sign their works with specks of synthetic DNA.

The method is being developed at the Global Center for Innovation at the State University of New York at Albany. The school said it had received $2 million in funding from the ARIS Title Insurance Corporation, which specializes in art.