August 24th, 2020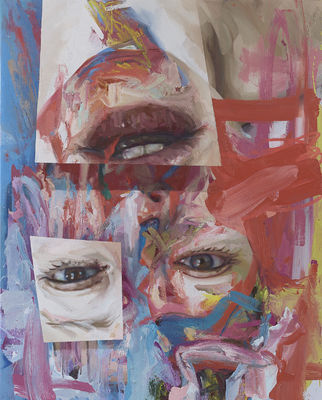 The pandemic has forced the art market to move online—an area that prognosticators have long said had potential for dealers and auction houses. Total online sales reached an estimated $4.82 billion in the first half of 2020, up 4 percent from the same period last year, according to a Hiscox Online Art Trade Report released in July.
January 9th, 2020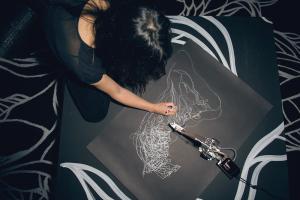 Like it or not, we are all computer nerds now. All aspects of our lives are driven by computation and algorithms: how we learn, work, play, even date. Given this situation, one could argue that generative art—work created at least in part with autonomous, automated systems—is the art that best reflects our time.

Generative art was initially rejected by the cultural establishment as the domain of computer scientists and mathematicians. Grace Hertlein says a colleague called her a "whore" and a "traitor" for her use of the computer as an art-making tool in the late 1960s.¹ In a 1970 New York Times review, critic John Canada compared a display of computer art he saw at a convention to "popular sideshows" and "circuses."² But recent years have seen a spike in institutional interest in generative art, as evidenced by a number of museum shows.³ Perhaps this embrace is linked to the increased accessibility of technology, as computers and network connections have become commonplace in homes in the last two decades.


April 21st, 2019
As I reflect on the state of our affairs these Easter – Passover times, I believe we need to join hands, educate and be more proactive about our Future and the Future of our Planet.

I invite Everyone to join and or visit Earthday.org to see what can we do, where can we help or contribute to this Great cause on behalf of our future generations.

Source: EarthDay.org


January 3rd, 2019
By Andrew Russeth POSTED 01/02/19 2:07 pm

In Washington, D.C.'s museum world, 2019 is beginning with a whimper.

As the partial shutdown of the federal government enters its second full week, all Smithsonian museums and many other agencies in D.C. and beyond have shuttered for lack of funds, or are getting ready to close for an indefinite period. Among those closed on Wednesday were the Hirshhorn Museum and Sculpture Garden, the National Air and Space Museum, and the National Zoo in Washington, D.C.; the National Museum of the American Indian in D.C. and New York; and the Cooper Hewitt Smithsonian Design Museum in New York.

The National Gallery of Art, which is not part of the Smithsonian but receives significant government funding, was open, but if legislation is not passed to provide funding by midnight tonight, it will also close Thursday, according to a press representative. [Update, January 3: The NGA closed on Thursday.]

The shutdown began at midnight on December 22, but some cultural institutions were able to keep operating by cobbling together unspent funds that have now run out. (The National Endowment for the Arts and the National Endowment for the Humanities, by way of contrast, ceased operations immediately.)

The shutdown is the result of lawmakers leaving town for the holidays without passing a budget that President Trump said he would be willing to sign. The President has insisted on $5 billion being allocated for a wall along the U.S-Mexico border and said last month that he would be "proud to shut down the government" if his demands were not met. (Since then, he has blamed Democrats for the closure.)

While museums lie dormant and their workers go unpaid, clocks are ticking on the run of temporary exhibitions. At the Hirshhorn, a show of recent paintings by the Irish-American painter Sean Scully is set to end February 3. Asked on Wednesday about the federal paralysis, Scully said in an email via his gallery Cheim & Read, "The Hirshhorn is a government museum, so it necessarily follows that if there's a government shutdown, the Hirshhorn will be shut. The bigger question is, why do we have the government we have? And what is it doing to the dignity of America?"

Copyright 2019, Art Media ARTNEWS, llc. 110 Greene Street, 2nd Fl., New York, N.Y. 10012. All rights reserved.

Complete article at:
http://www.artnews.com/2019/01/02/shameful-u-s-government-shutdown-forces-museums-shutter-artists-respond/
June 18th, 2017
For a Collection of Apparel, Rafael creates new stylish designs that fit the clothing line as Art to Wear – Fun – Modern – Young & and for the whole family. Whether athletic clothes to exercise into to all around apparel.
Available in different sizes and colors.

Available at Online Stores
https://RafaelSalazar.com
March 4th, 2017
As the global ultra-rich snap up trophy artworks and build collections scattered around many homes and storage facilities, art services are becoming an increasingly important part of wealth professionals' offering to help these collectors manage their financial lives.

A Thursday panel at Deloitte's U.S. Art & Finance Conference at The Armory Show featured five art and finance professionals discussing the evolving relationship between art and financial services.

It launched with Philip Hoffman, founder, and CEO of The Fine Art Group, harking back 18 years to when he was planning the launch of his art investment fund, The Fine Art Fund. Hoffman recalled how at the time, "everyone said it was very crude" to approach art as an asset class, since "art was about passion." Fast-forward 18 years and now everyone's doing it, he said, ticking off the names of banks with art services departments.

Artsy Editorial
By Anna Louie Sussman
January 7th, 2017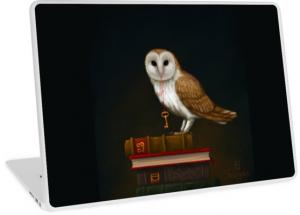 I would like to share with You all this article I received written by Josh at RedBubble.com.
Because I think it is of extreme importance to all of Us artists who post and share our Artworks thru Social Media. Hope You enjoy and find useful.

"Key to Knowledge" by Artist Shizayats. Source: RedBubble.com - Blog
December 30th, 2016

I would like to wish the Family at Fine Art America a Happy New Year 2017.

May the New Year bring You and Yours Happiness, Health, and Success this coming 2017.

I am trying the New App at Shopify and want to invite You for a visit. RafaelSalazar.myshopify.com/ Click For More Information to view it.

Try it, perhaps it gives you ideas or you have some for me.
Either way, it is a great option to have... Could be very Succesful. Definitely, prepare Us for the future.