October 20th, 2021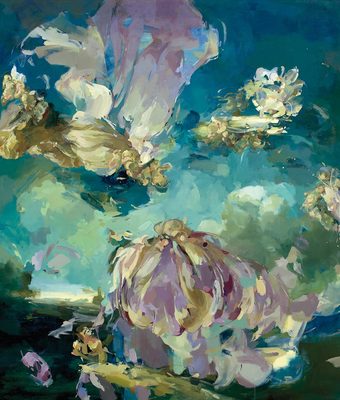 The London-based auction house Phillips has gained a reputation as the go-to venue to acquire works by emerging artists in high demand on the primary market. Each season, the New York day and evening sales at Phillips typically generate records for rising talent, and last week, that was certainly the case. At those sales, new benchmarks were set for 26 artists, including Cinga Samson, Avery Singer, Titus Kaphar, Julie Curtiss, and Kehinde Wiley. Together, thee sales brought in a collective $153 million with buyer's premium across 324 lots, surpassing the $101 million hammer low estimate.

Phillips specialists have been vocal about tapping increased fervor among collectors for works by emerging and mid-career women artists and artists of color. Relative to their Western male peers, these artists have long been under-represented in the institutions around the world. "There was a lot of intentionality in going after under-represented artists," Robert Manley, Phillips's deputy chairman and worldwide co-head of 20th- and 21st-century art sales, told ARTnews last week.

But which artists are at the top of collectors' lists? Below, a look at the works from Phillips's New York sales that saw the most competition among bidders.

By ANGELICA VILLA

June 28, 2021 5:14pm

October 17th, 2021
A comprehensive list of the most well-known visual art movements during the 20th century, spanning two world wars and several cultural revolutions.
Feb 19, 2020 • By Charlotte Davis

The 20th century saw a new era of visual artists who challenged the precedent art styles. Beauty and aesthetics gave way to abstraction, expression and symbolism. This metamorphosis formed numerous distinct and important art movements which presented a new type of aesthetic, some which overlap with or influenced the others. Below is a broad overview of the most influential visual art movements during the 20th century, excluding some of those shorter-lived or lesser known.

Fauvism (1905-1908)… Etc
September 4th, 2021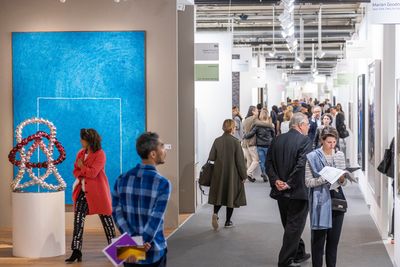 Non-EU visitors will have to apply for Swiss Covid-19 certificate before attending and, with certain vaccines not recognised, some will have to take tests onsite

UPDATE: 1 September, Art Basel clarified that anyone required to isolate will be able to remain in the same hotel to do so. The fair will also cover the cost of one PCR test at the start of the fair for non-EU exhibitors who have received the Astra Zeneca vaccine—they will not have to repeat the test if they test negative.

Art Basel visitors walked around mask-free in 2019. This year they will have to wear face coverings Courtesy of Art Basel
With the US issuing a "do not travel" advisory for Switzerland on Monday and the Swiss authorities laying down some tough requirements for entry into large-scale events, getting into Art Basel this month is going to be far from straightforward and is causing rising concern.

The fair (24-26 September, previews 21-23 September) is having to comply with prescriptive requirements set out by the Swiss Federal Office of Public Health for large-scale conventions. But many of these instructions have only recently been communicated to exhibitors, with many visitors still likely to be in the dark.

In a nutshell, here is what you must do before you go:

Every visitor from a non-EU/EFTA country (eg. the US or UK) must email their proof of vaccination and a copy of their photo ID or passport to [email protected] by Monday 13 September at the latest.
This will then be converted into a Swiss Covid-19 certificate that visitors will be able to collect (in paper form) on site at the fair from from Friday 17 September onwards—look for the Covid-19 Certification Centre. You will need your original documents (proof of vaccination and photo ID) in order to collect it.
If you forget to apply for the certificate, it will be possible to register on site—but be warned, this will delay your entry into the fair.
Those travelling from EU countries or Switzerland must provide a valid Swiss or EU Covid-19 certificate and a form of ID.

Vaccine confusion
Another complication causing concern among galleries is that not all vaccines are recognized by Swiss authorities when it comes to entering large-scale events—although they are approved for entry into the country itself. Moderna, Pfizer and Johnson & Johnson are approved by the Swiss Federal Office of Public Health for large-scale events.

But it was communicated by Art Basel last week that Astra Zeneca is not approved by the Swiss authorities for live events—a cause for concern for many UK-based exhibitors and visitors aged over 40 who had the vaccine. Visitors will have to take a test on arrival at the fair and repeat it every 48 hours. However, exhibitors will be able to take one PCR test (paid for by the fair) on arrival in Basel at a testing facility in the exhibitor lounge and, providing they get a negative result, they will not have to repeat the test for the duration of the fair.

For all non-exhibitors, PCR test will gain you access for 72 hours, a lateral flow test for 48 hours—the latter will be available at the fair at a cost of CHF37 (£30) each; results will be turned around within 15 minutes. Although Art Basel is recommending that you pre-book a testing slot, you will be able to turn up and get a test without a booking if necessary—but you will probably have to wait.

An added complication to this is that the Astra Zeneca vaccination is recognized by the EU, therefore those vaccinated in an EU country will be able to apply for their digital EU Covid-19 certificate and be able to enter the fair without a test. Those vaccinated with Astra Zeneca outside the EU will have to apply for the Swiss Covid-19 certificate as above.

Those with any other vaccine (for example Sinovac)—if they are non-EU or EFTA citizens—will need to be tested on site as these are not registered by Swiss authorities.

Be aware of risk of hotel quarantine
So what happens if you, as an exhibitor or visitor, catch Covid-19 at the fair? Art Basel says they must take a PCR test to confirm the result at the Covid-19 Certification Centre in Basel. If the PCR test is positive, the person then must isolate for ten days. Basel hotels have been asked to provide isolation rooms to cope with this eventuality and, according to an Art Basel spokesperson, anyone who tests positive will be able to quarantine in the same hotel as they are already staying. It is recommended that visitors to the fair take out extra travel insurance to cover the possible additional costs of quarantine which are likely to be hefty considering the steep price of Basel hotels, particularly if a gallery has to quarantine its entire team.

If you test positive, the Swiss local authorities will contact you directly to request a list of people you have been in contact with—which is likely quite a few—and inform them of any necessary next steps.

Finally, remember your face mask—Art Basel is requiring all visitors to wear one.

Please email [email protected] if you would like to share your thoughts on exhibiting at and visiting Art Basel and other art fairs this autumn.

September 4th, 2021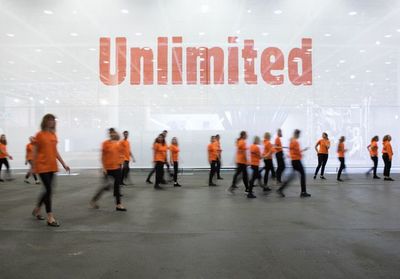 Fair says it is committed to going ahead but offers concessions to exhibitors, including rolling over booth fees to 2022 if they cannot enter the country and offering staff to man stands.

Art Basel has written a letter to exhibitors in an attempt to calm nerves in the run up to the Swiss fair later this month, telling galleries it is "committed to hosting the fair under the current conditions because we firmly believe that we can do so safely."

The missive was issued this evening in response to an open letter penned by a number of powerful US-based galleries outlining their concerns about participating in the fair after US authorities advised Americans on Monday not to travel to Switzerland. Some flights to Basel from the UK have also been cancelled.

Stringent and confusing entry restrictions for the fair—and particularly the fact the Astra Zeneca vaccine is not recognized by Swiss authorities for entry into large-scale events—have caused some concern, with the London-based (Astra Zeneca-jabbed) art advisor Emily Tsingou telling The Art Newspaper she is "appalled... we are there to work, not be judged. It will put a lot of people off."

One exhibitor, who did not wish to be named, told The Art Newspaper earlier this week that they thought the fair should have just run in June 2022. "There's a lot of anxiety. Many of my gallery colleagues have concerns about fairs in general this autumn, from both a health and financial perspective." They add: "It's a minefield. None of our clients are going [to Basel]. Galleries are stuck between a rock and a hard place—you don't want to pull out of Art Basel and lose your place, but then it's also about the health of your staff and what's responsible." They worry that some galleries "might not be able to survive the hit" if the event goes badly for them.

Stressful situation
Marc Spiegler, the global director of Art Basel, says in a letter sent to exhibitors this evening: "We write to you today to address concerns expressed by some galleries in response to two pieces of news announced earlier this week: the European Union's recommendation to member states to increase restrictions on US travellers; and the US Center for Disease Control and Prevention (CDC) placement of Switzerland on its Tier 4 Covid-19 list with a recommendation to limit non-essential travel. We know this has caused concern among some galleries, especially those in the US, and wish to update you regarding several changes we are making in view of these issues."

Spiegler acknowledges the stressful situation and says Art Basel can "understand why some galleries are suggesting we should cancel the fair."

He adds, "to be frank up front, the current conditions are not what we had hoped for when we rescheduled the fair to September. At the same time, many other galleries and collectors have reached out to stress the importance of doing the show under the circumstances".

New rules for exhibitors
Art Basel has made the following concessions to try to reassure galleries:

If Switzerland introduces new restrictions barring owners and gallery staff from entering the country or making them subject to quarantine, a gallery can withdraw participation and its entire booth fee will be rolled over to Art Basel 2022. Should any gallerist or member of their staff feel uncomfortable attending the fair, leaving the gallery short-staffed, Art Basel will provide "qualified personnel" from its Satellite booths team to work on the stand.
Art Basel is also offering to convert stands to Satellite booths, for those wishing to send art but not staff. "As per the option announced for Art Basel Miami Beach, we would collaborate with you on any adaptations to your booth size while reducing your booth fee by 15% and recruiting qualified personnel to staff it entirely," the letter says.
Art Basel will be holding a "virtual forum" tomorrow, 3 September, at 3:30pm CEST/2:30pm BST/9:30am EDT/9:30 pm HKT to hear exhibitors' questions.

The letter also states that anyone entering the fairgrounds in any capacity, starting with the exhibitor move-in on Thursday, 16 September, and Friday, 17 September, "must show proof of being fully vaccinated, supply a recent negative test, or have proven antibodies to Covid-19 due to recent recovery." Anyone attending will have to wear a mask, both indoors and out.

On the increased travel restrictions imposed on US travelers entering the EU, Spiegler points out that Switzerland is not a member of the EU and: "Based upon our discussions with Swiss authorities and Switzerland's declared strategy of "normalizing" society as quickly as possible—rather than imposing further restrictions on vaccinated people—we fully anticipate that vaccinated Americans will be able to enter Switzerland for the show."

Regarding Switzerland being listed on the CDC's Tier 4 list, Spiegler says "there is actually no change concerning re-entry into the United States for vaccinated travellers, whilst unvaccinated travellers are now supposed to quarantine at home." He adds that "the Covid-19 situation in Switzerland is once again stable, following a spike in new infections in August as travellers returned from summer holidays."

Gallery support
Some exhibitors are firmly in support of the fair going ahead. Franck Prazan, the owner of the Paris-based gallery Applicat-Prazan, says: "I have no doubt this year's edition of ArtBasel might prove somewhat different from the previous editions. In my opinion, one should never forget that the art market is not only [reliant on] American or Chinese [buyers] and that the continental European clientele is amongst the most powerful in the world: Swiss, German, French, Italian, name them."

Prazan thinks many clients are "more than happy to resume and to meet at live events" and adds that "after all those years during which Art Basel had been a condition of our success, it is now up to us to support the market and I will personally bring there the utmost I am able to gather in this goal."





December 15th, 2020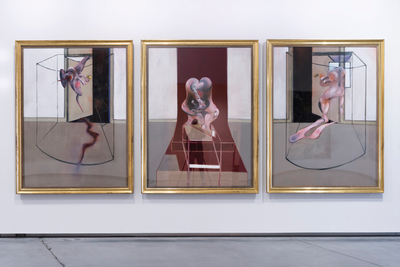 This year was a turbulent one, and auction houses were not exempt from facing the changes wrought by it. Because of the pandemic, Christie's, Sotheby's, and Phillips swiftly adapted their marquee evening auctions for a new era, ushering in live-streamed hybrid mega-sales that saw a host of masterpiece-level works reach staggering prices.

Signs of success at those sales was felt early on. Sotheby's led the pack with a major evening sale in June; a Francis Bacon triptych was among its top lots. Two weeks after, in July, Christie's staged its relay-style auction "ONE," which brought major works by Roy Lichtenstein, Gerhard Richter, and more to market—and saw big prizes realized for them.

While auction houses worked to mitigate any potential losses resulting from the pandemic, some top collectors struggled, too—in particular Ronald Perelman. The Revlon Inc. owner, who had ranked on ARTnews's Top 200 Collectors list for years, began parting ways with the bulk of his touted holdings. Works by Henri Matisse, Joan Miró, Gerhard Richter, Alberto Giacometti, and more departed his collection for the auction block, where buyers exhibited interest. Together, Perelman is said to have sold off $350 million of art since the pandemic began.

Source: ArtNews by Angelica Villa
December 9th, 2020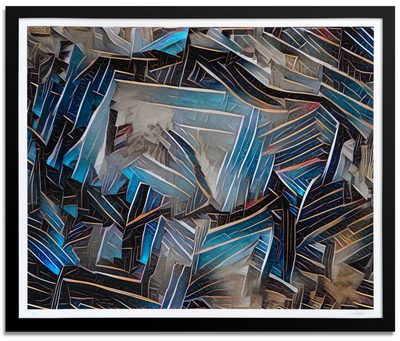 Is this the future of art?

The French art collective Obvious is back with another project featuring artworks generated through artificial intelligence, this time training algorithms to blend prehistoric cave art with contemporary street art.

Obvious has teamed up with German graffiti artist Kai "Raws" Imhof to produce the new work, which is based on one of his painting and ancient art from the famed French cave art complex Lascaux Parietal Burner #1, comes from the technical term for art painted in caves, and burner, a word for an elaborate graffiti piece.

By involving Lascaux, Obvious is reaching across the full span of human history, connecting the world's earliest artistic activity with advanced technology. Training the AI to create new works merging Raws's style with the work of the ancients was a two-step process, starting with examples of the Lascaux cave paintings.

First, Obvious trained the AI using machine learning Generative Adversarial Networks to create new drawings of animals in the prehistoric style.

"We then trained a second type of algorithm to learn from the style present in Raws's artworks, and to translate this style on the drawings initially created with artificial intelligence," a representative for the collective said in an email.
The result, based on a Raws work called Chaos and a "new" Lascaux animal figure, is a blend of the two aesthetics.
Obvious made a name for itself in 2018 when Christie's New York auctioned off its work, Portrait of Edmond de Belamy, the first AI-generated artwork at auction, for $432,500—more than 4,320 percent its high estimate of $10,000.

Source: https://news.artnet.com/art-world/obvious-cave-art-graffiti-mashup-1928105






November 15th, 2020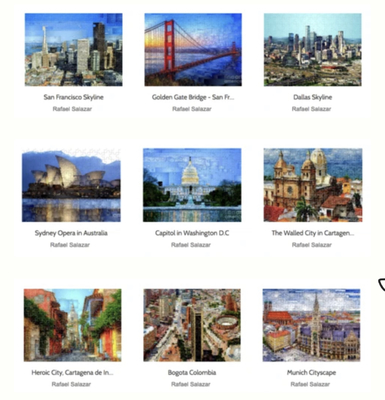 Soothe your mind and keep occupied while you get a mental workout.

Puzzles galore for the entire family to enjoy.

⭕️ https://rafaelsalazar.com/shop/puzzles

Our puzzles are made from premium 0.2" thick paper stock and include a semi-gloss coating on the top surface to make the image pop.
.
Puzzles are available in two different sizes,
Vertical 18" x 24" (500 pieces)
Horizontal 20" x 28" (1000 pieces)
and each puzzle includes a puzzle box with the artwork printed on the top for safe storage when you're not puzzling.
The puzzle pieces are unique shapes.
.
CARE INSTRUCTIONS:
Store the puzzle in the provided box at room temperature with low humidity.
SHIPS WITHIN 1 - 2 business days
.
#puzzles #jigsaw #jigsawpuzzle #rafaelsalazar #games #fun #family #familytime #autumn #trails #georgia #faa #faastyle #brainhealth #brain #artoftheday #puzzleaddict #puzzlesarefun


November 1st, 2020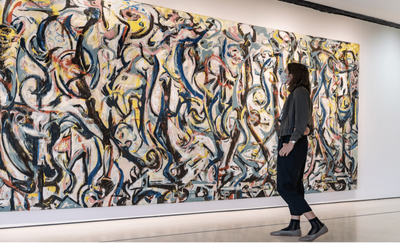 Art moves people, challenges them, sparks creativity, and so much more. And we're lucky enough to have some of the best museums in the world right here in NYC!
That's why we've scoured museum websites to pull together all of the most exciting exhibits that will be here from 2020 to 2021. A few go beyond traditional art museums, but it's all about blurring the lines, right?

Check them out here:

1. Cooper & Gorfer–Between These Folded Walls, Utopia, Fotografiska New York

For complete list of Events

Source: Secretnyc.co
By CLAIRE LEADEN • OCTOBER 29, 2020
October 31st, 2020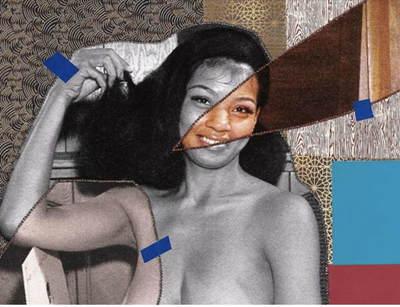 Having canceled all three of its in-person editions, Art Basel has plowed forward with online viewing rooms. The first in a series of two online viewing rooms titled "OVR:2020" was launched on Wednesday, with 100 galleries from 28 countries participating. This iteration is focused on works made in 2020. The fair is hosting emerging and established dealers for the series. It follows the cancellation of Art Basel's marquee Swiss fair that was originally scheduled for June, then rescheduled for September, and finally canceled due to coronavirus restrictions. The fair will run from September 23 to September 26.

In the pandemic era, global art fairs have been forced to adapt their online programs rapidly. Now, Art Basel is responding to digital fatigue with a new format. This online edition provides vendors a platform to showcase smaller curated exhibitions. While its run is shorter than a typical week-long fair, and while less than half the usual number of galleries are taking part in the event, the experience is overall a more intimate one, thanks to a live chat feature that allows sales personnel to respond quickly to inquiries.

Source: By ANGELICA VILLA
September 23, 2020 5:38pm

Photo caption: Mickalene Thomas, detail of Jet Blue #4, 2020.
COURTESY LÉVY GORVY